Main content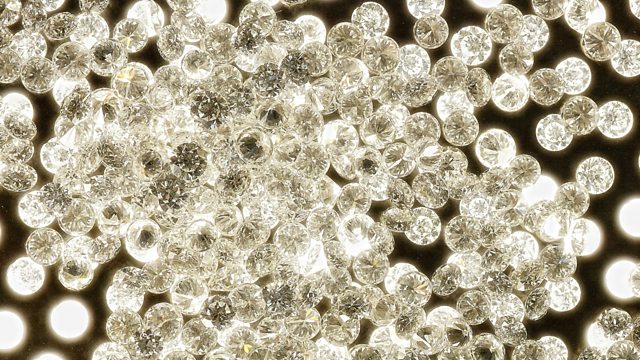 The detective and the diamond heist
In 2003, a band of expert criminals had masterminded the biggest and boldest jewel robbery in history, but Belgian diamond detective Patrick Peys was on their trail.
In the late 1990s, Belgian detective Patrick Peys joined the Diamond Squad. Based in Antwerp's Diamond District, this was the world's first police unit dedicated to solving diamond crime. And soon, Patrick would face the most baffling case of his career when a group of thieves pulled off what seemed to be the perfect robbery. They broke into one of the most heavily-guarded vaults in the Diamond District and stole $100m dollars' worth of jewels. It was the biggest diamond robbery in history. No one saw the thieves coming in, or out. But what followed was a trail of strange clues leading to a mysterious criminal mastermind and a school for felons.
This episode was first broadcast on 10 March, 2019.
Presenter: Emily Webb
Producer: Maryam Maruf
Image: Diamonds
Credit: Olivier Polet/Corbis via Getty Images
Podcast
True stories of ordinary people and the extraordinary events that have shaped their lives