Main content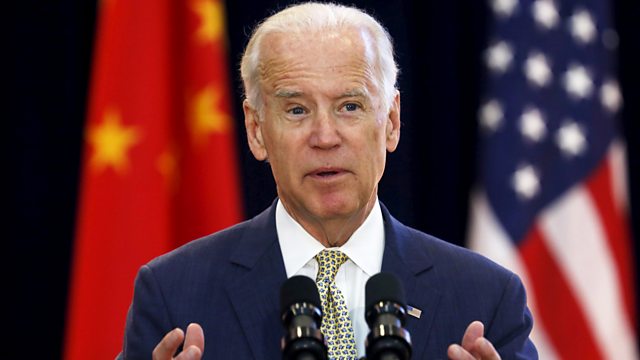 Taking on Trump
James Naughtie examines Joe Biden and the Democratic Party's chances in the US presidential election as they take on Donald Trump in November.
James Naughtie examines Joe Biden's chances in the forthcoming US election as he tries to beat president Donald Trump at the polls this November.
Donald Trump was elected on the promise to 'drain the swamp' in Washington, and in response the Democrats have chosen a candidate who is from the heart of the political establishment.
As a state senator for 36 years and then president Obama's VP for eight more, Joe Biden now carries the standard in the strangest American presidential election of modern times, its character completely changed by the coronavirus pandemic.
While Mr Biden is 'Washington Man' epitomised, he has always presented himself as the common man and in this programme we chart Joe Biden's blue-collar roots, his political career, and ask what can he and the Democratic Party offer America?
Can a party with its own internal divisions unify to beat the Republicans? And is 77-year-old Joe Biden ready to battle with an incumbent president who is a proven political street fighter?
Presenter: James Naughtie
Producer: Richard Fenton-Smith