Main content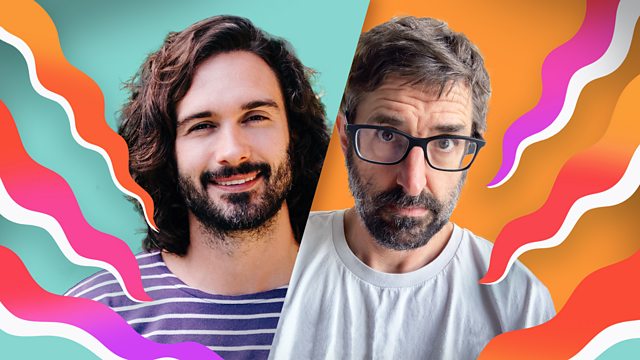 4. Louis Theroux: Sneaky toilet naps
What's the one thing that makes life better? Joe Wicks talks to documentary maker Louis Theroux about his life and work... and a sneaky nap or two! This is sunshine in a podcast.
Joe Wicks wants to know: What's the one thing that makes life better?
Joe loves finding ways to boost his mental and physical health, so he's asking some of his inspiring mates about their secret to physical and mental happiness. Whether it's a high-intensity cycle, a freezing cold shower or a good night's sleep, every guest will share the one thing that works for them.
Documentary maker Louis Theroux has made a career out of immersing himself in the weirdest and most wonderful sides of human nature. From mega-jails to mental hospitals; from survivalists to Scientologists; from pro-wrestlers to porn-stars, Louis' seen it all. He approaches each of his subjects with the same inimitable mix of gentle good humour, and a slew of awkward questions.
Joe Wicks has been a fan of Louis' shows since he was a child, but he never would have thought Louis was a fan of his too! Together they chat about working out, surviving lock-down, and Louis' own top self-care tip: a cheeky 10 minute nap.
Summer holiday's been postponed and you're feeling down? Forget about it. This is sunshine in a podcast. Joe Wicks is here for you, and he won't stop until you're fit and happy.
Producer: Emily Knight
Editor: Dimitri Houtart
A BBC Audio Bristol production for Radio 4
Podcast
Joe Wicks shares the secrets of what's going to make you mentally and physically strong.