Main content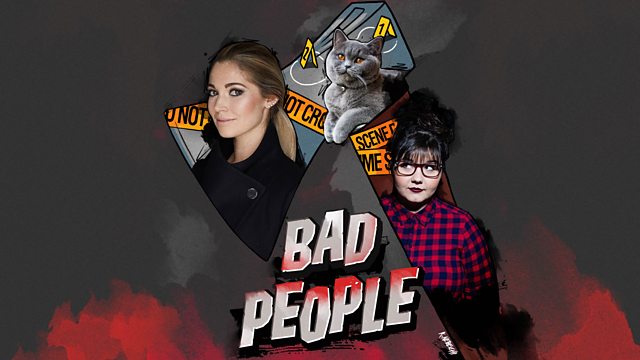 Episode 1: Who marries a serial killer?
Described as the 'rockstar' of all serial killers. He raped, tortured and murdered countless people and yet women fought over him. Why?
In the summer of 1984 a serial killer was on the loose in Los Angeles. Richard Ramirez or the 'night stalker' as he would come to be known, broke into people's houses as they slept and then proceeded to rape, torture and murder whoever was inside. He would sometimes draw satanic pentagrams on the victims' bodies, and use their own blood to write messages on the wall.
During his trial, Ramirez gained a large group of admirers, so-called 'murder-groupies'. He would go on to receive hundreds of letters while in prison and even got married while on death row. Ramirez is not alone in getting this kind of romantic attention. Cult leader Charles Manson, Norwegian mass murderer Anders Breivik and Danish killer Peter Madsen have all received fan-mail.
On this episode of Bad People, presenters Julia Shaw and Sofie Hagen uncover why some women seek out romantic relationships with men who have committed horrific crimes.
Warning: This episode contains strong language and references to sexual violence, Satanism and murder.
Presenters: Julia Shaw and Sofie Hagen
Producer: Louisa Field
Assistant producer: Simona Rata
Editor: Rami Tzabar
Music: Matt Chandler
Archive credits: This episode includes audio from DailyMotion, NBC Universal and KRON4.
Podcast
Dr Julia Shaw and comedian Sofie Hagen dissect criminal cases that intrigue and scare us.