Main content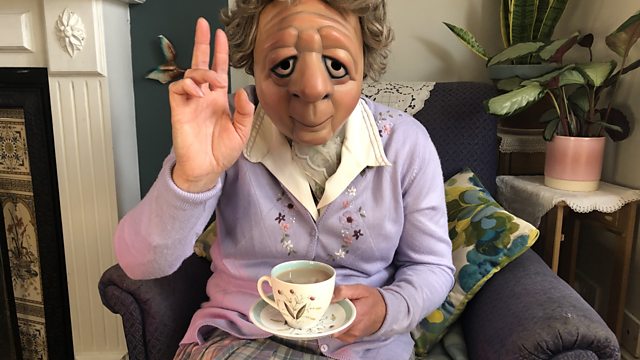 Ryan has an emotional rollercoaster of a week connecting to family and friends online.
Continuing Ryan's ongoing lockdown adventures connecting with his family and friends online.
It's a rollercoaster of emotions for Ryan this week, with birthday celebrations for Gran, some sleight of hand to cheer up Fingers, the rising lockdown stress and worry, but there is also the possibility of love in the air.
How Hard Is Waving? is a series of lovably comic, poignant video shorts from full mask company Vamos Theatre. It is part of Filmed in Lockdown, a series of new works of literary, musical, visual, and performance arts, commissioned for Culture in Quarantine by Arts Council England and BBC Arts.
If you or someone you know is feeling emotionally distressed, the following organisations offer advice and support: https://www.bbc.co.uk/programmes/articles/4WLs5NlwrySXJR2n8Snszdg/emotional-distress-information-and-support