Main content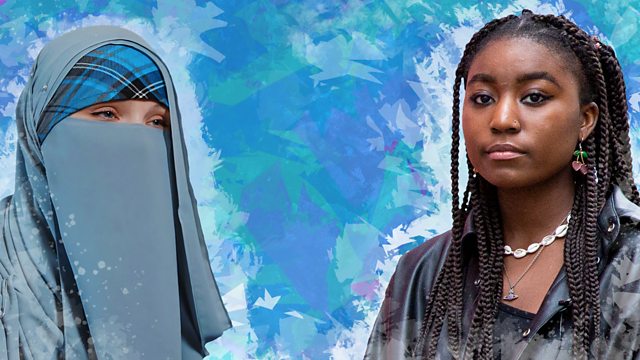 'Go Back To Where You Came From'
Reporter Reha Kansara travels to parts of the UK to speak to three different people on what it feels like to be told to 'go home' and explores themes of belonging and identity.
Discussions about racism and racist behaviours are more urgent now than they have ever been. BBC reporter, Reha Kansara explores issues of belonging and identity through a specific type of racial abuse, one that tells people to go back to where they came from. But for the people who are born and raised in the UK, where exactly are they expected to go back to?
She speaks to three people from Glasgow, Cardiff and London about their experiences of being told to go back home, how it affected their lives and how conversations about race have made them think about where they belong.
As part of her journey, Reha starts with her parents and their lived experiences as immigrants who arrived in the UK in the early 70's from Uganda and Kenya.
Aisha is born and raised in Scotland and has a YouTube channel. She says people assume she's not from Scotland on an almost daily basis and that getting angry is not the solution to engage with racists.
Zubair filmed a man in a supermarket who was abusive when he told him to go back to where he came from. The video went viral and made national news. He shows Reha the parts of Cardiff where he grew up and says he's proud to be British.
Naomi is a student based in London and of Nigerian heritage. Her popularity on TikTok means that she is subjected to racial abuse on an almost daily basis and is regularly told to, 'go back home'.
We also hear from lawyer and author Dr Shola Mos-Shogbamimu who talks about how our lived experiences can shape who we are and provides a helpful explanation of 'white privilege'.
Featured in...
A selection of the best documentaries from BBC Three!

Brand new fresh, cutting-edge and unmissable titles, from BBC Three.