Main content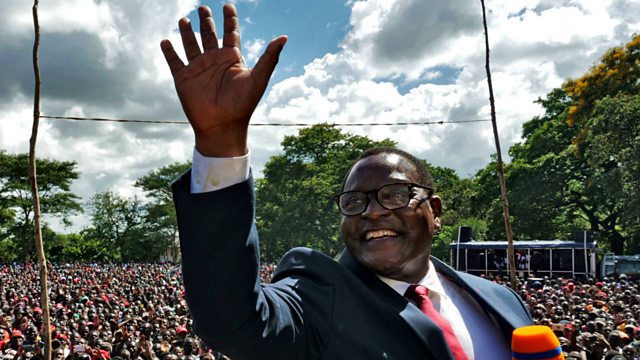 New Malawian president accused of nepotism
In Malawi where there's growing criticism of the cabinet of the new president accusing him of nepotism.
President Lazarus Chakwera has made cabinet appointments which include several members who are related to each other. The appointees include a husband, wife and cousin, a brother and sister, and a brother and sister in law.
To give him his due, Mr Chakwera told the BBC last week that he had met critics to discuss this. Whatever was said during this meeting is only just becoming public.
One of those at the meeting in Malawian capital, Lilongwe was Gift Trapence, Chairperson of Human Rights Defenders Coalition.
(Pic: Lazarus Chakwera; Credit: Reuters)
Duration:
More clips from Newsday