Main content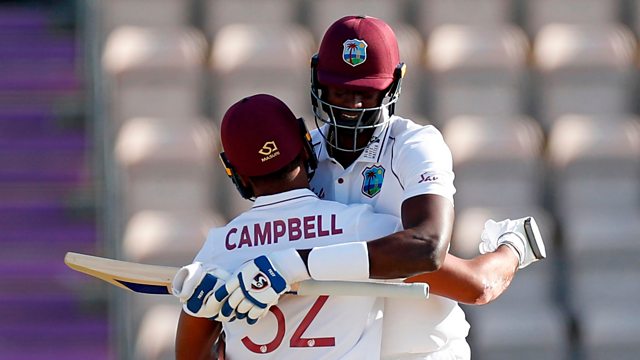 Day 5: Brilliant Blackwood ensures West Indies win opening Test
The Test Match Special team react to the West Indies' opening Test win over England.
Jonathan Agnew, Simon Mann, Carlos Brathwaite and Michael Vaughan react to the West Indies' first Test win over England in Southampton.
The team assess the difference between the sides and look at what England need to do to improve for the second Test at Old Trafford. We also hear reflections from captains Ben Stokes and Jason Holder on their sides' respective performances.
Podcast
Insight and analysis from the Test Match Special team, plus interviews with top players.