Main content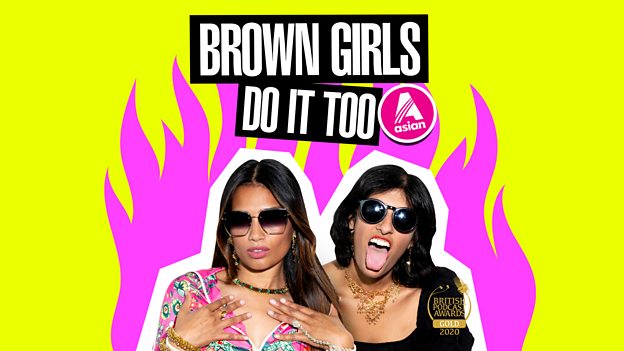 Brown Girls Do It Too
For most Asian girls, openly chatting about sex is firmly off limits. Enter Poppy, Rubina and friends.
From Dirty Talk to the A to Z of Sex Toys, Poppy and Rubina confess all the funny and intimate details of their sex lives. A South Asian woman still can't talk openly about her sex life, but Poppy and Rubina are determined to change that, beginning with their own experiences.
In this new series of Brown Girls Do It Too, Poppy and Rubina speak to a whole range of women, who are all 'doing it too' and who proud to talk about their relationship and sex lives.
The stakes are high for a South Asian woman talking openly about her sex life, both Poppy and Rubina have faced enormous backlash online and from their families for being so frank on this podcast. Yet they insist they must carry on – and as Rubina says in Episode One of the new series, "an orgasm is a human right" and so is their right to talk about it.
Through the series Poppy and Rubina learn about their own boundaries as they grow closer and become more comfortable talking about this most challenging of all subjects.