Main content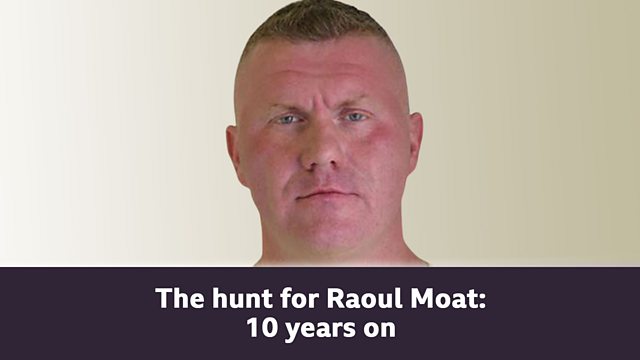 The hunt for Raoul Moat: 10 years on
A decade after the gunman went on the run after killing one person and injured two others, the police chief who led the manhunt explains why Moat should not be seen as a "hero".
It is a decade since Raoul Moat went on a shooting spree in Gateshead and Newcastle - in what was described as Britain's largest manhunt for 44 years.
The former nightclub doorman shot and injured his ex-girlfriend Samantha Stobbart; shot and killed her new partner Chris Brown and blinded police officer David Rathband, who later took his own life.
Moat then went on the run across Northumberland, eventually shooting himself after being cornered in the village of Rothbury.
5 Live's Rachel Burden speaks to Sue Sim, who as chief constable of Northumbria Police in 2010 led the manhunt for Moat. She says it "concerns" her that some people still see Moat as a "hero".
Please note: this episode contains discussions of violence and suicide that some listeners may find disturbing. If you have been affected by issues raised in this podcast, there are a range of organisations and websites that can offer you advice and support. You can find them listed on the BBC's Actionline website at bbc.co.uk/actionline.