Main content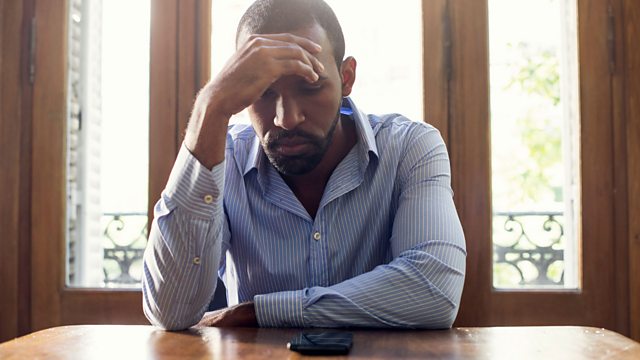 Your Call Is Important to Us
Documentary following the lives of just a few of the millions of new benefits claimants who are out of work because of coronavirus.
Nearly two million people are now known to have applied for Universal Credit since the start of the Coronavirus lockdown. For many of them it's their first time, and is in sharp contrast to how they expected their lives to be.
To make a claim, many start off by calling the Universal Credit Hotline, a process that can take hours. Once they start their claim it's likely they'll need to wait five weeks for their first payment.
As they wait, in isolation in their homes, we discover more about their lives and follow them on their benefits journey. What led them to this point, how are their personal lives affected and how do they feel? We'll be with them for the ups and the downs.
We'll meet Caroline, who works in HR and is battling illness while making a claim, Dan who plays the saxophone and has moved back home to his mum's house because he couldn't afford to live in London and Matt the warehouse worker whose health means he is shielding on his own in a flat with just the birds for company.
Plus, we'll have a statement from the Department for Work and Pensions on how they've responded to this extraordinary moment in welfare.
Produced and presented by Jess Quayle.
Technical Production by Mike Smith.