Main content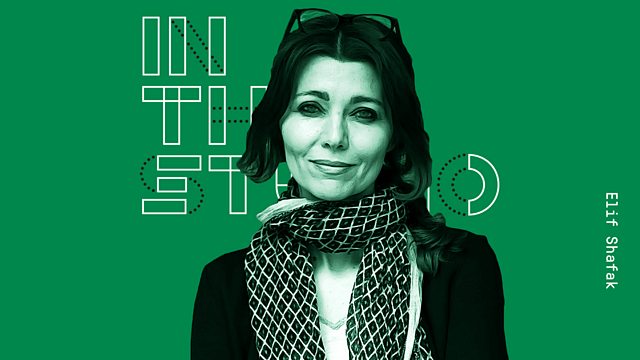 Elif Shafak: Writing in Lockdown
The British-Turkish writer Elif Shafak talks to Emma Kingsley about how Covid-19 and living in lockdown have affected her creative processes.
The British-Turkish writer Elif Shafak is renowned for her award-winning novels including The Forty Rules of Love and her most recent 10 Minutes 38 Seconds In This Strange World. She's also known for being an advocate for women's rights, LGBTQ rights and freedom of speech, which have led to her being investigated by the Turkish government. Now she's writing a new novel and has completed a manifesto on staying sane in an age of division, which will be published later this year.
Covid-19 has meant that Elif has been experiencing what it's like to create and write in lockdown in her London home. In conversation with Emma Kingsley, she describes her new routines, how ideas come to her and the way in which her working life has been altered by the pandemic. She also talks about the importance of using fiction as a space to ask questions about contentious issues and the role of literature as a means of keeping people connected during this new age of self-isolation.