Main content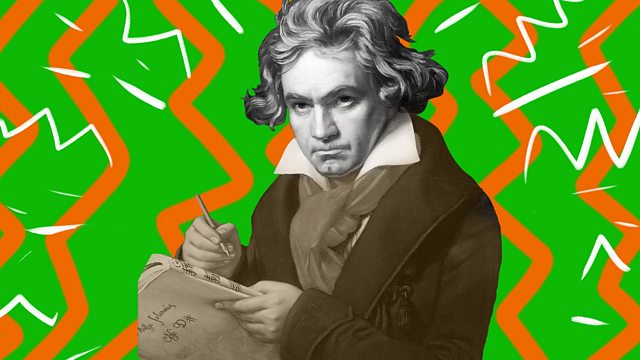 Beethoven Unleashed: Private Papers
Donald Macleod examines Beethoven's documents to see what they reveal about him
Donald Macleod explores Beethoven's sketches and letters to see what they reveal about his life and music.
This week Donald Macleod is joined by Beethoven scholar, Erica Buurman and biographer, Jan Swafford to investigate some the many documents and papers that Beethoven left behind after his death, which are now scattered in archives and collections across the world. Donald and his guests explore high-quality, digital facsimiles of Beethoven's most personal records including his letters, notebooks and journals; scouring them for clues to his relationships, his work and his everyday life.
Composer of the Week is returning to the story of Beethoven's life and music throughout 2020. Part of Radio 3's Beethoven Unleashed season marking the 250th anniversary of Beethoven's birth.
Music Featured:
String Quartet Op.18 No 2 (4th movement)
Piano Sonata No 8, Op 13 'Pathétique'
Violin Sonata Op 30 No 2 (4th movement)
Symphony No 3 'Eroica'(4th movement)
Violin Sonata No 5, Op 24 (2nd movement)
Piano Sonata No 24, Op 78 (2nd movement)
Andante Favori, WoO 57
Diabelli Variations, Op 120 (Vars. 18-24)
Missa Solemnis: Credo
Piano Sonata No 16, Op 31 No 1 (1st movement)
Violin Sonata No 8, Op 30 No 3 III (3rd movement)
Symphony No 2 (2nd movement)
Variations for Piano, 'Eroica', Op 35
Sonata for Cello and Piano Op 69 (2nd movement)
Fidelio: Act I No 1'Jetzt, Schätzchen, jetzt sind wir allein'
Piano Trio, Op 97 'Archduke' (3rd movement)
Triple Concerto, Op 56 (1st movement)
String Quintet Op 29 (3rd movement)
Trio in Bb, WoO 39
Symphony No 7 (4th movement)
Piano Sonata No 16, Op 31 No 1 (2nd movement)
String Quartet, Op 59 No 3 (1st movement)
Presented by Donald Macleod
Produced by Chris Taylor for BBC Wales
For full tracklistings, including artist and recording details, and to listen to the pieces featured in full (for 30 days after broadcast) head to the series page for Beethoven Unleashed: Private Papers, where you can also find links to the documents mentioned https://www.bbc.co.uk/programmes/m000kfjc
And you can delve into the A-Z of all the composers we've featured on Composer of the Week here: http://www.bbc.co.uk/programmes/articles/3cjHdZlXwL7W41XGB77X3S0/composers-a-to-z