Main content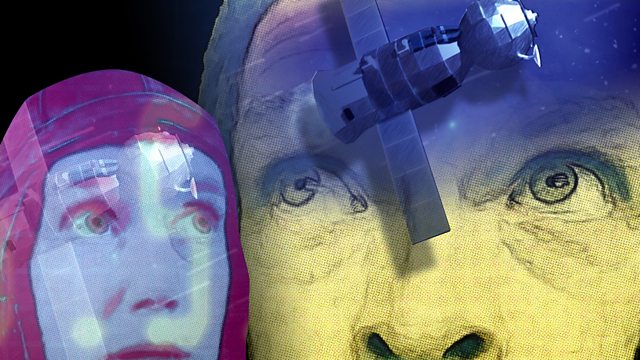 The Cosmonaut
200 miles above the Earth, Roza is trapped in her tiny, airless vessel.
During the 1960s space race, a solo female Russian Cosmonaut finds herself orbiting the earth on her fire-damaged spacecraft with no chance of return. A clock ticks, the oxygen is running low, her situation is hopeless and she is resigned to her fate. She longs to make contact with someone on earth before her inevitable demise.
Without any means of making radio contact, Rosa attempts to communicate with Earth using Morse code. Below, a night-shift worker watches the news - the broadcaster talks of the ill-fated space mission. The worker looks up and sees blinks of light - the cosmonaut's Morse code signals. He replies by turning the lights on and off in the city. As the craft orbits above, they talk via dots and dashes, and make a final pact: that each imagines and enacts a dance together across space and time, a dance that celebrates a life and its departing.
The Cosmonaut is the first episode in a 3-part series, Airlock: A Graphic Novel.
Filmed in Lockdown is a series of new works of literary, musical, visual, and performance arts, commissioned for Culture in Quarantine by Arts Council England and BBC Arts.
More episodes
Previous
You are at the first episode
Featured in...
New works of literary, musical, visual, and performance arts themed around lockdown.