Main content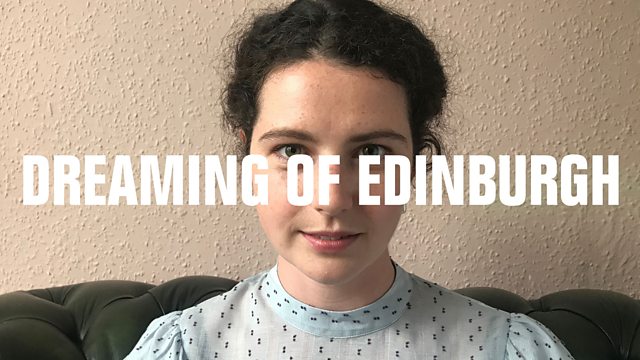 Dreaming of Edinburgh
Gazing from a window upon the polished propriety of genteel Victorian Edinburgh society, a young woman takes delight in imagining the pent-up carnal desire bubbling beneath the surface of the city's straitlaced exterior. Molly Vevers stars in this playful musing on locked down lust in 'the most erotic city in the world.' Directed by Stasi Schaeffer and produced in association with the Royal Lyceum Theatre, Dreaming of Edinburgh is an extract from Peter Arnott's play The Breathing House.
Written by Peter Arnott
Directed by Stasi Schaeffer
Performed by Molly Vevers
Produced in association with the Royal Lyceum Theatre Edinburgh
Scenes for Survival is a National Theatre of Scotland project in association with BBC Scotland, Screen Scotland, BBC Arts' Culture in Quarantine project and Scotland's leading theatre venues and companies, with support from Hopscotch Films.
Duration:
More clips from Scenes for Survival