Main content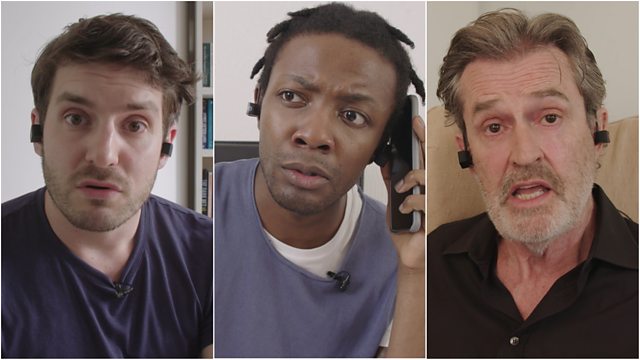 Rupert Everett, Omari Douglas and Daniel Boyd star in a reading of Rush by Willi Richards
Rush is a play for anyone who's ever told a lie to keep the peace. It's a provocative comedy of modern manners which explores romance, desire and infidelity and debates control and convention, freedom and responsibility within a classic love triangle.
This queer play for a universal audience was written for the stage and was due to open in June 2020 in London's West End but cancelled due to COVID 19.
Rush is now set in an online rehearsal room where Rupert Everett, Omari Douglas and Daniel Boyd read the parts of Man, Boy and Lad for the very first time. It was filmed in one continuous take by cameras in the actors' separate domestic lockdown locations linked by Zoom and subsequently edited together. The actors had not met or rehearsed prior to the filming. What resulted was an immediate and fresh rendition of the script captured with the brittle intimacy of fixed, close-up framing.
Rush was written by Willi Richards, directed by Joseph Winters, edited by Josh Williams and produced by Roger James Elsgood and Stephen Daldry.