Main content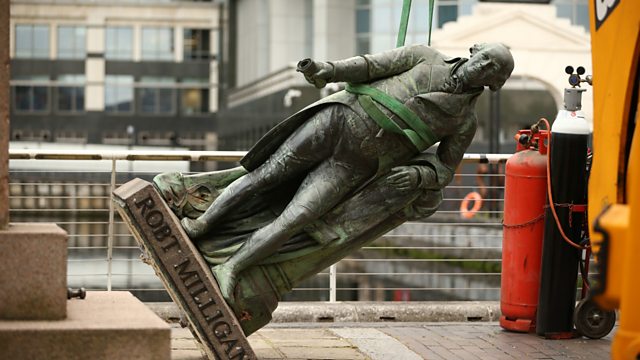 Should we remove controversial statues?
Debate continues over the role of statues after protests in Oxford
Thousands of protesters in Oxford have demanded Oriel College remove a statue of Cecil Rhodes, whilst a statue of slaveholder Robert Milligan has been taken down in London. Historian Sir Simon Schama discusses the legacy of former prime minister William Gladstone and his statue. SOAS politics lecturer Dr Rahul Rao argues the Cecil Rhodes statue is linked to "very real, material injustices", and Oxford University chancellor Lord Chris Patten says it would be hypocritical to remove it.
(Image: Robert Milligan statue, credit: Yui Mok/PA Wire)