Main content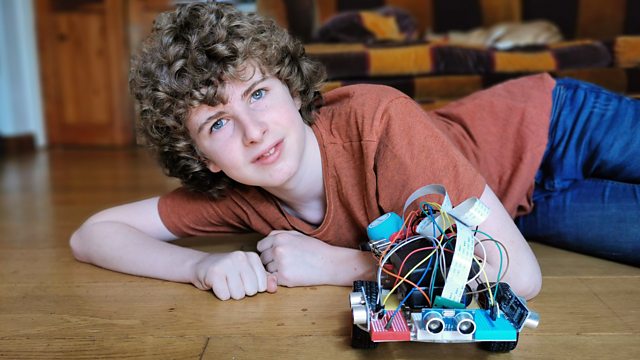 Kids fixing the world
We look at brilliant inventions by children that could improve our lives, from apps to robots
This week we look at four brilliant inventions by children: a phone app to stop drivers missing road signs; a robot that is activated when a vulnerable person falls over; a tool to help fire departments predict the likelihood of wildfires, and a way to make your fish tank double as a vegetable patch for microgreens.
The future engineers and scientists behind these innovations are aged between 12 and 16 and were all entrants in the UK's Big Bang Competition. Head judge Helena Dodd joins William Kremer to discuss what makes a winning design, and what grown-ups everywhere can do to unleash the problem-solving power of the next generation.
Reported and produced by William Kremer.
Picture: Freddie with Fallbot
People fixing the world on YouTube