Main content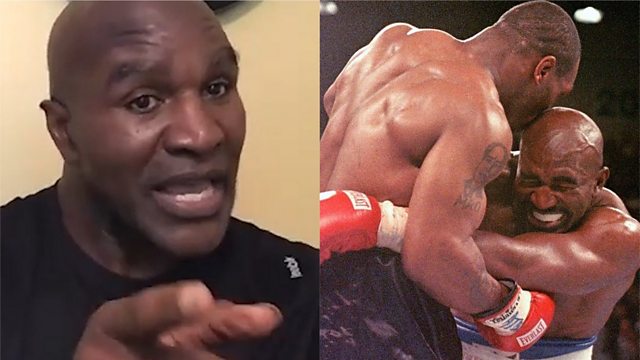 Holyfield on Tyson's infamous 'ear bite'
Former heavyweight champion Evander Holyfield speaks to 5 Live Boxing's Mike Costello and Steve Bunce about his second fight with Mike Tyson and the infamous 'ear bite' incident.
Mike Tyson bit the top of Evander Holyfield's ear before spitting it onto the canvas during their 1997 rematch.
Listen to the latest episode of 'Greatest Fights' on 5 Live Boxing with Costello & Bunce.
Duration:
More clips from 5 Live Boxing with Costello & Bunce