Main content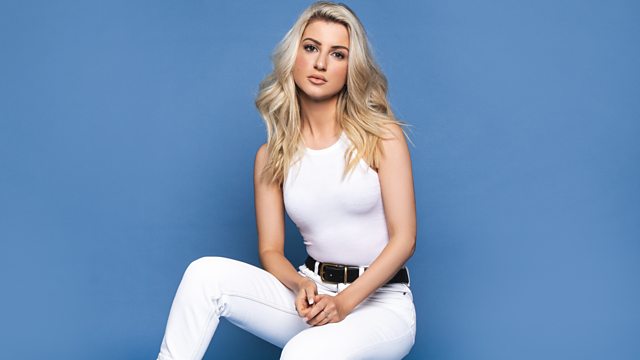 Andrew Marston & Genevieve Tudor (14/06/2020)
Unsigned, undiscovered and under-the-radar music from across the region.
• What do you do if you can't have a mass gathering outside? Well, you host a drive-in festival, of course!
• Hearing about a second wave of money being made available for musicians by a charity set up by Sir Edward Elgar.
• Meeting the Shropshire musician influenced by Will Young and James Morrison - who's just been asked to support them at Kew Gardens, next year!
• We discover a band, from Bishop's Castle, that has just managed to do an actual gig - all keeping 2 meters apart. Oh - and it was raising money for the NHS!
Last on
Music Played
Sam Johnson

Lost In The Mail

Lewis Spencer

Summer Breeze (Remix)

Chris Hine

Bound To Fall Apart

Wyson Lane & The Almshouse Collective

2020 Vision - Strange Times

Claire L Shaw

Don't Matter To Me

Olly Flavell

Just Getting Used To

Year Of The Horse

Build A Life With Me

Mae Bradbury

Here I Go Again

Dead Dad's Club

That Thing Today

The Undercover Hippy

Borders

Amberlake

Moment Of Weakness

Interviewed

BiiJ (But is it Jazz?)

Something's Happened To Me

Raven Paradox

La Vita Nova

Roving Crows

The Hitchhiker

FCC Roses

One That Got Away

Interviewed

WithoutWarningX

Here We Go Again

Emma Linney

No Boundary (feat. The Rosebourne Duo)

Interviewed

The Lockdown Collaborative

The Music To Your Lives

Genevieve plays folk

Le Vent du Nord

Le Jardinier

Territoires.
Borealis.
BCD258.

Chris While and Julie Matthews

Embrace

Biscuithead & the Biscuit Badgers

The Wonderful Tube

Thought Porridge.
Crabophone.
CRAB04.

John Booth

Robin

A Place of my Own.
Acorn.
OAK013.

Duo de Schepper-Sanczuk

Lochtinge Suite

Port de Taipana.
Appel Rekords.
APR1390.

Nick Wyke & Becki Driscoll

Boscastle Breakdown

Cold Light.
English Fiddle.
CD004.

Malicorne

Le Tristes Noces

Almanach.
Hexagone.
883 007.

Amy Birks

Say Something

With All That I Am & All That I Was.
Own Label.
MABCD01.

Sharron Kraus

My Danger

Joy's Reflection is Sorrow.
Nightshade Records.
NSR 2016.

Le Vent du Nord

Louisbourg

Territoires.
Borealis.
BCD258.

Kevin Henderson

&

Neil Pearlman

Da Trowie Burn

Burden Lake.
Own Label.
KEVHENCD002.
Broadcast