Main content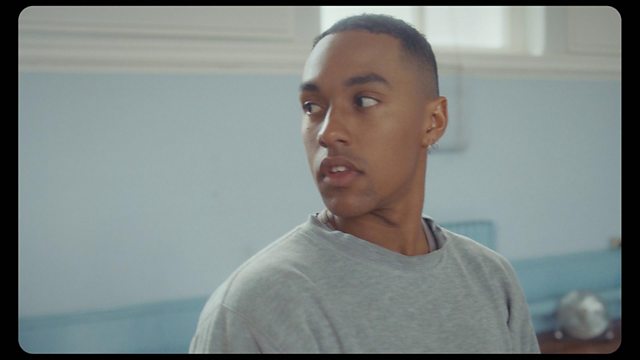 Turbine
In filmmaker Daniel McKee's experimental piece, two dancers align to be visually interwoven by movement as a mirror revolves and continually switches our view from one dancer to the other.
The film explores the idea of 'I' and the 'not-I' coinciding and the feedback loops that are created by individual movements. We begin with harmonious mirroring actions that build throughout the film leading to a split and the emergence of both dancers temporarily co-existing in a newly formed shared space.
To create the effect Daniel uses a large, rotating mirror moving to a soundtrack of echos and reverbs from Saxophonist Ben Vince to create a visually stunning piece designed to inspire and surprise audiences.
New Creatives is supported by Arts Council England and BBC Arts
Director - Daniel McKee
Performed by - Theo Canham-Spence & Florence Pearl
Choreographer - Grace Nicol
Produced by - Wrapt Films
Duration:
More clips from New Creatives