Main content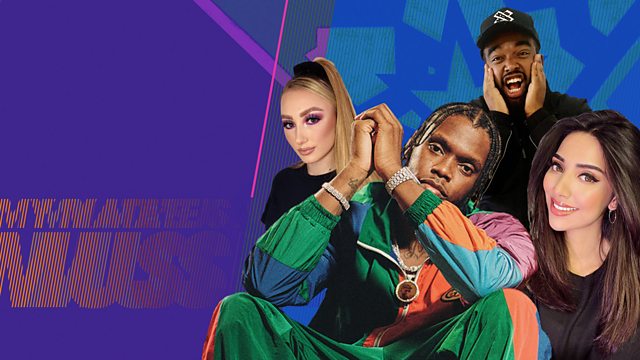 My Mate's a Muslim
Rapper Krept and vlogger Rumena are fasting for Ramadan and challenge their non-Muslim friends to join in. Can their mates make it through the day without food or water?
As Muslims, rapper Krept and vlogger Rumena both look forward to the holy month of Ramadan as a time for reflection and self-improvement, but this year will be a little different.
In the year of the pandemic panic, there will be no mosques with fellow worshippers, no late-night shisha with friends and no full-on feasts with the family. Which means young Muslims across the world are hungry for camaraderie and banter after weeks of isolation. Enter social media apps and video calls to keep the joy and community spirit of the holy month alive.
So as the boredom for all of us has fully set in - where virtual pub quizzes have become passé, boxsets have been binged and your hour of government-mandated exercise is no longer cutting it - Krept and Rumena get their non-Muslim mates in on the Ramadan act. They challenge their mates Kritikal and Olivia to join them in a day of no eating and drinking to learn about the true experience of Ramadan. Fasting in lockdown might be a match made in heaven!
Watch the outrageous 3.00am wake-up calls demanding that they drag themselves out of bed and get some food down them. Brace for the 11.00am sugar crash and desperate pleas for a sip of water. Witness the 5.00pm delirium as the lack of calories sets in and the temptation to cheat on a cheeky snack kicks in. Finally, friends get together on video chat to count down the moments before breaking their fast and capture that true friendship of achieving something together.
Will the carb crash be ugly or enlightening? Can you calm your hyperactive friend by banning their morning coffee? Will the confident chest thumpers fail at fasting before they have even got to lunchtime? Can you really trust your mates not to cheat on the challenge? And will the experience help friends learn more about each others' communities? Get ready to let your stomachs rumble.
Credits
| Role | Contributor |
| --- | --- |
| Presenter | Krept |
| Presenter | Rumena |