Main content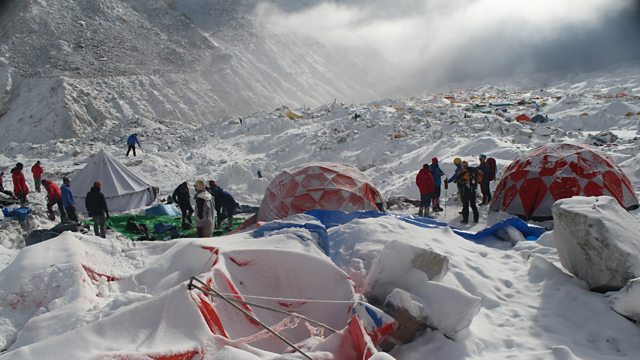 Surviving Everest's 2015 Earthquake
On 25th April 2015 Aamir Peerzada was on the brink of realising a dream. After months of pitching and persuading, and as an ambitious new journalist for India's NDTV network, he was finally at basecamp on Mount Everest, with the Indian Army's mountaineering team, to make a film about why people climb Everest, despite the many dangers.
Aamir wasn't supposed to go beyond basecamp, but on the day the opportunity came up to join the team on the first leg of their climb, through the hazardous, crevasse filled, Khumbu Glacier. Aamir leapt at the chance, but as they climbed, a huge earthquake hit Nepal, and Everest. Aamir remembers that day with David Amanor.
Aamir Peerzada is now a journalist for the BBC's Indian language services and based in Srinagar, Indian Administered Kashmir.
Image: Everest basecamp after the 2015 earthquake
Copyright: Aamir Peerzada/NDTV
Duration:
More clips from The Fifth Floor