Main content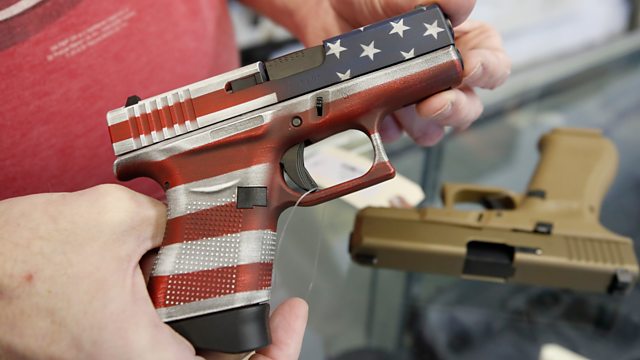 Coronavirus fears lead to doubling of gun sales in the US
Gun sales in the United States were at a record high last month according to data from the FBI's criminal background check system.
Small Arms Analytics, a consulting firm who track the gun market, have used this data to estimate that in March this year over 2.5 million firearms were sold - an increase of 85% on March 2019.
It's thought fears that coronavirus could lead to a breakdown of public order may be behind the spike.
Jurgen Brauer is Small Arms Analytics' chief economist.
(Photo: Gun with Stars and Stripes Credit: AFP)
Duration: