Main content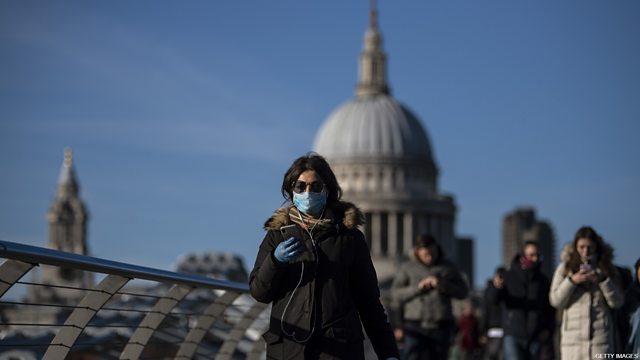 "We're about three weeks behind Italy"
Prof Neil Ferguson has played a leading role in providing coronavirus modelling
Empty roads, deserted stations, closed shops. The country is shutting down, in a way unseen before in peacetime. The government is urging everyone to avoid unnecessary social contacts, to work from home where possible, and to stay away from pubs, cinemas, restaurants.
People who are at risk - those over seventy or with underlying health conditions - will be asked within days to stay home for 12 weeks. The government advice was based on modelling which examines two strategies, what's known as mitigation, which focuses on slowing the epidemic and suppression which aims to reverse epidemic growth.
Professor Neil Ferguson, director of the MRC Centre for Global Infectious Disease Analysis at Imperial College London.