Main content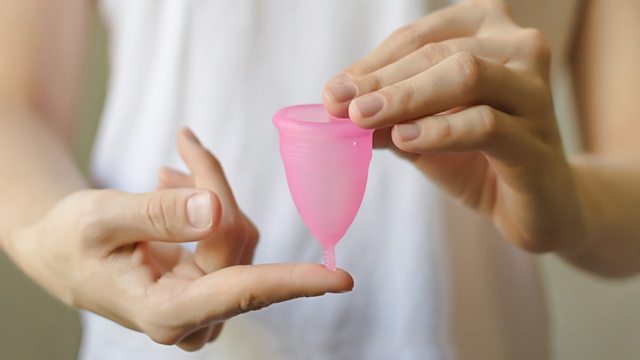 Menstrual cup misuse 'can cause pelvic organ prolapse'
Incorrect use of menstrual cups could be contributing to some women suffering pelvic organ prolapse, this programme has been told.
The Chartered Society of Physiotherapy wants some manufacturers to include better safety advice. The cups are produced by companies worldwide.
Menstrual cups fit into the vagina and collect period blood. They are not currently regulated in the UK, and there is no safety testing.
The government said the NHS was improving pelvic health clinic access.
The vast majority of women do not encounter any problems.
There is limited research on the products, but in a report by the Lancet Public Health journal last year - which looked at 43 studies involving 3,300 women and girls living in rich and poor countries - the authors concluded menstrual cups were a "safe option".
Anna Adams reports.
Duration:
More clips from Victoria Derbyshire