Main content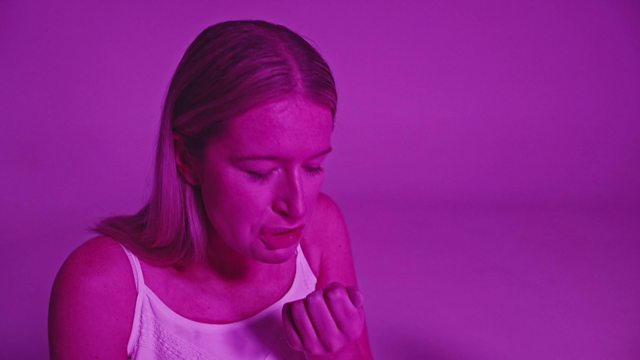 Justin, What Have You Done To Us?
A group of women take part in a ceremony to conjure up the once floppy haired, voice-of-an-angel, teenage heart throb Justin Bieber. They present offerings, they chant, they dance and fall deeply into a trance. Can they release themselves from the daze of Bieber fever and move on with their lives?
Artist Leanne Judge draws on her own experience as a teenage fan of the pop sensation to create this rites-of-passage film exploring fandom.
New Creatives is supported by Arts Council England and BBC Arts
Writer / Director – Leanne Judge
Director of Photography – James Oldham
Producer – Naomi Ayres
Duration:
More clips from New Creatives