Main content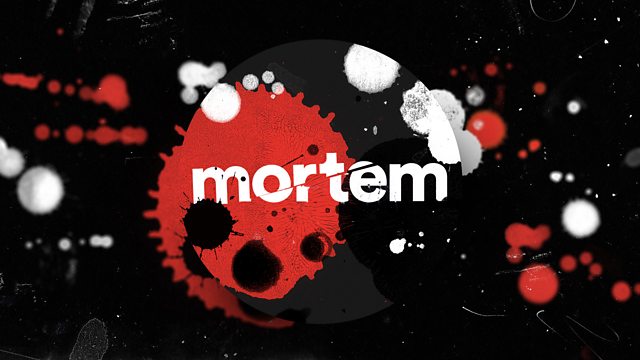 2. The Burning Man: Chapter Two
Every body leaves a trace. Even a badly burned one. What's been left behind in the fire that killed Tom Harris?
When the badly burned remains of Tom Harris were found in a nature reserve in East Anglia, initial signs pointed to suicide. His wife was distraught, but not surprised.
But a death like this is always treated as suspicious. Was there more to the story than self-immolation?
Perhaps a wet-nosed, waggy-tailed expert can help. Enter Reqs, a Fire Investigation Dog.
This episode includes references to death, suicide and dissection, which some listeners may find distressing. Our victim is fictional, but the science and the scientists are very real.
A Whistledown production for BBC Sounds.
Presenter: Carla Valentine
George the Pathologist: Matt Addis
The Voice: Jude Akuwudike
Producer: Deborah Dudgeon
Co-Producer and Sound Designer: Steve Bond
Writer: Nina Millns
Script Editor: David K. Barnes
Original Music: Aaron May with vocals by Alyssa
Production Team: Kate Holland, Nina Kruse, Mend Mariwany