Main content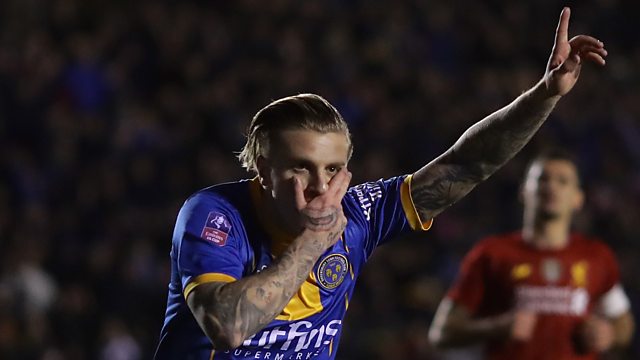 Shrewsbury comeback tames Liverpool, and is it time to ditch replays?
The Football Daily team look back on FA Cup 4th round weekend.
Emma Saunders is joined by BBC Sport's Kyle Walker, Ben Haines from 90Min and the Daily Telegraph's Luke Edwards to reflect on Shrewsbury's dramatic comeback to draw 2-2 with Liverpool in the FA Cup. The team discuss whether replays should be kept after more criticism from managers over the weekend. Manchester United and Manchester City both cruised into the fifth round with comfortable victories over Tranmere and Fulham - the panel look at the competition's importance for both clubs. And is there trouble ahead for West Ham?