Main content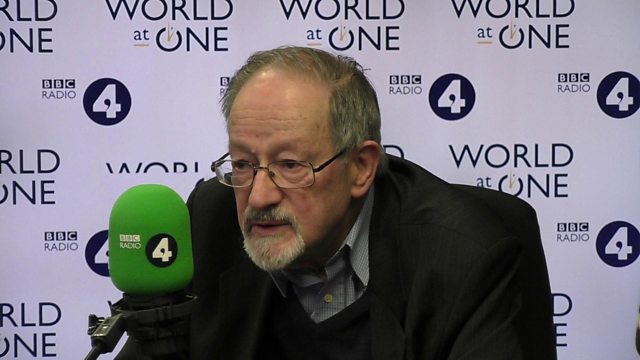 Auschwitz: 'There isn't a minute of a day, that it doesn't affect my life'
Part Two of The World at One's interview with Dr Martin Stern, who is now a retired doctor in Leicestershire, but who had many lucky escapes from being sent to Auschwitz, when he was young.
His mother died in childbirth and his father was Jewish and taken by the Nazis so he and his sister were taken in by a dutch couple. The two young children were then sent to the prison town of Theriesenstadt where 15,000 children passed through. Few of those survived, but Martin and his sister were lucky and after the War he moved to the UK, to became a doctor.
He explained to Sarah Montague why he didn't speak about his experience for many years.
(Photo: Dr Martin Stern
Credit: BBC)
Duration:
More clips from World at One