Main content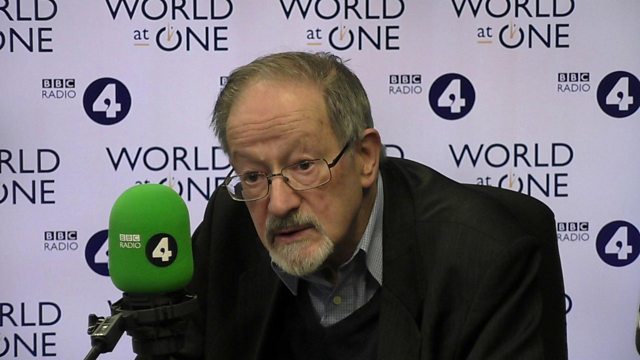 Auschwitz: 'That train left without us and those children were gassed'
The commemoration ceremony to mark the 75th liberation of Auschwitz has taken place in Jerusalem.
Dr Martin Stern is a retired doctor in Leicestershire. His parents fled to Holland from Germany because his father was Jewish. When Germany invaded The Netherlands, his father had to go into hiding and then his mother died giving birth to his younger sister. A non-Jewish couple took the two young children in.
Listen to Part 1 of Dr Stern's story as he tells The World at One's Sarah Montague how he and his sister survived a concentration camp thanks to the kindness of a Dutch woman called Mrs De Jong.
Part 2 will be posted tomorrow.
(Photo: Dr Martin Stern
Credit: BBC)
Duration:
More clips from World at One