Main content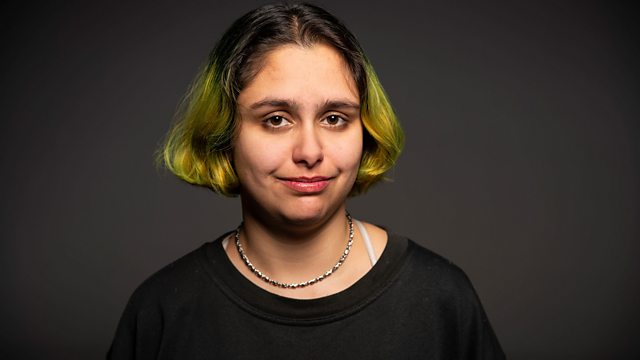 The group question the true cost of beauty as they meet more people in the industry, from those facing tough working conditions in Mexico to homeless communities and the LAPD.
From visiting factory floors in Los Angeles to the sewers of San Francisco, the group have explored how the industry operates and its impact on the environment. They are beginning to question the true cost of the beauty industry, and on their quest for answers they meet a wide range of people, from farmers in Mexico supplying to industry to the homeless community in Skid Row and the LAPD.
Two of the group are in rural Mexico investigating how candelilla wax - a common ingredient in many beauty products - is produced. This plant-based wax is often marketed as a vegan and ethical alternative to beeswax, so they are shocked to discover the dangerous conditions in which this ingredient is produced. Aware this wax ends up in many of the products they personally use, they're shocked to see farmers handling sulphuric acid with no safety equipment, and they begin to question the murky world of supply chains. To what extent does the industry exploit workers to turn a profit?
Returning to California, the group are reunited and visit the headquarters of one of the biggest beauty brands in the world, Benefit Cosmetics. After a tour of their offices, the group have the opportunity to question the founders' daughter, Maggie Ford-Danielson.
The group are learning that brands work hard to protect their image, and one of the biggest threats to that image is the millions of counterfeit products being sold all over the world. Two of them meet a private investigator who sends them undercover on one of LA's busiest street markets, Santee Alley. After buying a haul of fake make-up, they meet an LAPD detective who reveals where all the seized products end up and the dangers of using fake cosmetics.
The group are realising that beauty is big business and one that stretches far beyond just make-up. While in Los Angeles, the four of them meet a surgeon to learn more about the types of procedures on offer. They all undergo a consultation using a camera that analyses their skin and are shocked to discover the type of advice given as a result.
One of the most cynical members of the group undergoes a makeover by a celebrity make-up artist at MAC to see if it might change her relationship with make-up. Despite embracing the opportunity, she's still left feeling that the industry exists to make people feel insecure in order to sell them products. Finally, she begins to realise the powerful side of beauty and self-esteem when she visits a woman who offers makeovers to the homeless.
Credits
| Role | Contributor |
| --- | --- |
| Presenter | Casey Gore |
| Presenter | Emilyuzma Qureshi-Wales |
| Presenter | Resham Khan |
| Presenter | Chloe Morton |
| Series Producer | Rukhsana Mosam |
| Executive Producer | Jason Mitchell |
| Production Company | The Connected Set |