Main content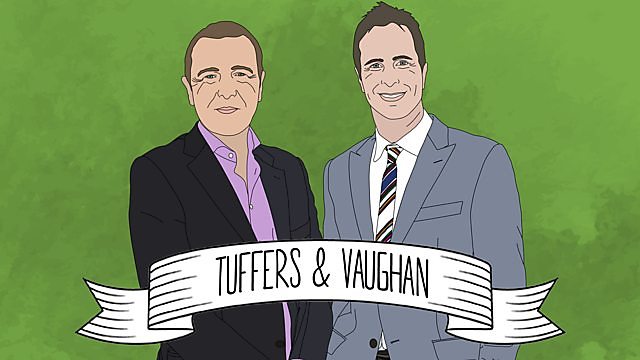 Tuffers and Vaughan: "Ollie Pope will end up at No 3"
Tuffers & Vaughan discuss England's emphatic win in the third Test against South Africa
Tuffers & Vaughan are back together on the podcast alongside Mark Chapman to discuss England's emphatic victory in the third Test against South Africa - their biggest away win in more than nine years giving them a 2-1 lead with one match left in the series. The team discuss just how impressed they are with the future of the England's Test team and how well they're learning throughout the series. Michael gives us his thoughts on the future of Ollie Pope after recording his first Test hundred and where he'll end up in the batting order. Plus the team assess Joe Root's target to become the number one team in the world and just how big the problems are for South Africa at the moment.
Podcast
Insight and analysis from the Test Match Special team, plus interviews with top players.