Main content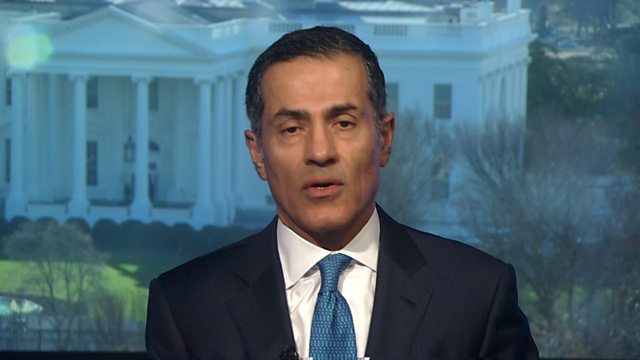 'Law of the jungle' warning after Soleimani death
The killing of General Qasem Soleimani, a senior Iranian government official, sets a dangerous precedent in international relations, US foreign policy scholar and former senior adviser to the US State Department, Vali Nasr, has warned.
The killing represented "a whole different approach to international relations," he said.
He told Hardtalk's Stephen Sackur that if other countries followed US President Donald Trump's lead, "we're in the law of the jungle".
This interview was recorded on Thursday 9 January 2020.
Duration: