Main content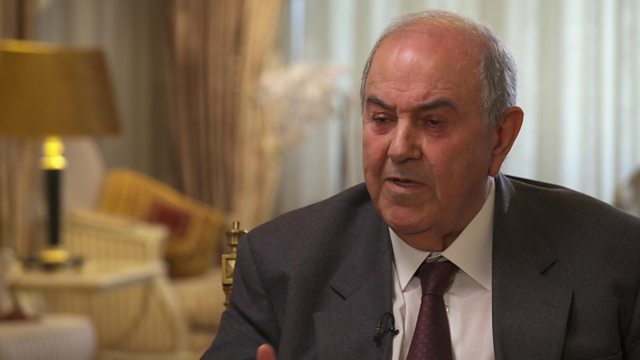 Ayad Allawi: Iraq needs close relationship with US
The former Iraqi vice-president Ayad Allawi says Iraq would be "controlled completely by Iran" if US troops pulled out of the country.
The US's targeted killing of Iran's top general, Qasem Soleimani, has spread new fears of war across the Middle East.
But Mr Allawi told Hardtalk's Stephen Sackur: "Iraq cannot stand on its own. It doesn't have a strong government. It hasn't got a strong army. The army was abolished at the end of 2003 after occupation."
The interview was recorded before Iran carried out a ballistic missile attack on air bases housing US forces in Iraq, in retaliation for the US killing of General Qasem Soleimani.
Duration: