Main content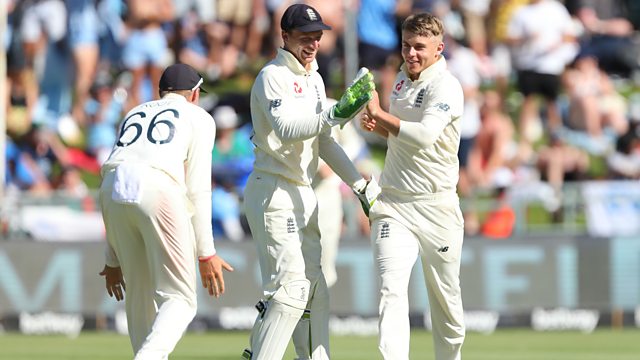 Newlands Day 2: England fight back with some impressive bowling
We hear from Sam Curran and discuss how to eliminate 'no balls' from the game.
Jonathan Agnew & former England spinner Vic Marks review Day Two of the second test against South Africa.
They discuss some impressive England bowling and we also hear from Sam Curran who picked up two vital wickets.
But at one stage it looked wickets off no-ball were really going to hurt England, so the Cricket Social debated how to eliminate no-balls from the game.
Podcast
Insight and analysis from the Test Match Special team, plus interviews with top players.