Main content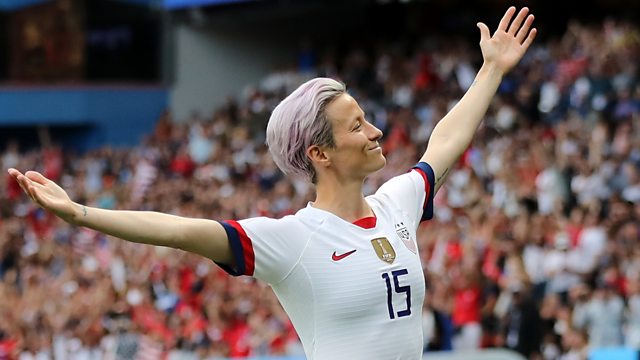 The Big Interview - With Megan Rapinoe
BBC Women's Sport Reporter Jo Currie travels to Ohio, U.S.A to catch up with one of the most polarising athletes around - U.S co-captain and women's World Cup winner Megan Rapinoe
BBC Women's Sport Reporter Jo Currie travels to Ohio, U.S.A to speak to one of the biggest sporting icons to come out of 2019, Megan Rapinoe. She became one of the biggest names in sport after leading the USA to victory at the Women's Football World Cup this year.
With her outstretched arms celebrating goal after goal, it's fair to say that it will be remembered as 'her' tournament.
You could be fooled by the pink hair and big smile but Rapinoe is no pushover - even refusing US President Donald Trump's invitation to the White House.
In this interview, she talks all things Trump, World Cup and how she's using her platform to lead the fight for equality in sport in terms of racism, gender and sexuality.