Main content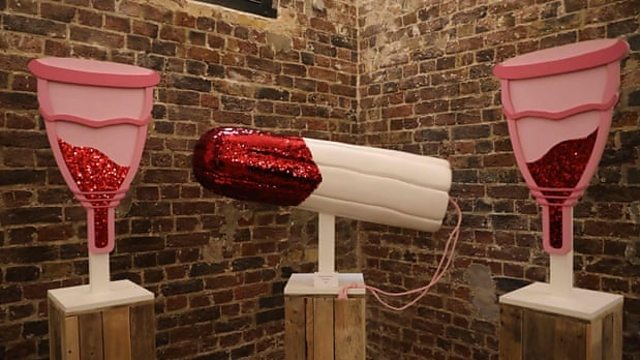 "We wish you a Merry Clit-mas!"
Jen and Kat pay a festive visit to The Vagina Museum in London.
It's The Naked Podcast Christmas Special! To celebrate, Jen and Kat take a trip to London to visit The Vagina Museum, the world's first bricks and mortar museum about the gynaecological anatomy.
They meet founder Florence Schechter and development manager Zoe Williams for a look around their first exhibition: 'Muff Busters: Vagina Myths and How To Fight Them'.
The group chat menstrual cycles; "feminine products" and found out who went viral by creating sour-dough bread with their own vaginal yeast. Yep, you've read that right!
We'd love to hear from you. You can email nakedpodcast@bbc.co.uk or find us on Twitter and Instagram @TheNakedPodcast.
Vagina Museum: www.vaginamuseum.co.uk
Podcast
Two friends. One guest. No clothes. Celebrating and undressing the taboos about nudity.