Main content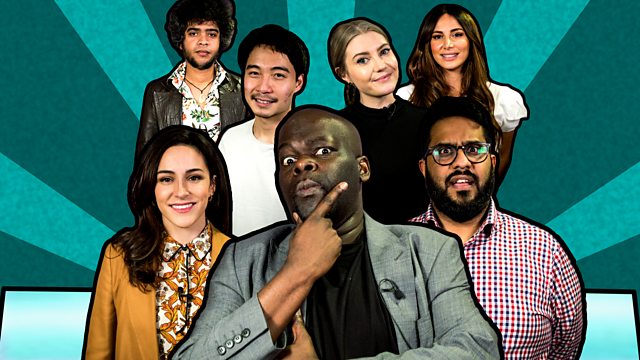 Seven comedians: How to survive this crazy world
Seven comedians offer advice on how to survive this crazy world, from screaming into the abyss to taking yourself less seriously - some tips for survival.
Starring: Malawian stand-up Daliso Chaponda, the BBC's best comedy new comer, American Janine Harouni; the first woman to have a Netflix European comedy special, German Iranian Enissa Amani; Malaysian Nigel Ng, the host of comedy podcast Rice to Meet You; Australian rising star Brodi Snook; the host of the BBC podcast But where are you really from? Eshaan Akbar and the hilarious British Kenyan stand-up, citizen of the world Masud Milas.
Photo: Janine Harouni, Enissa Amani, Masud Milas, Eshaan Akbar, Daliso Chaponda, Nigel Ng and Brodi Snook
Credit: BBC
Duration:
Featured in...
A selection of festive fun from this year's show, with comedians from across the world
More clips from The New Year International Comedy Show
More clips from The Arts Hour