Main content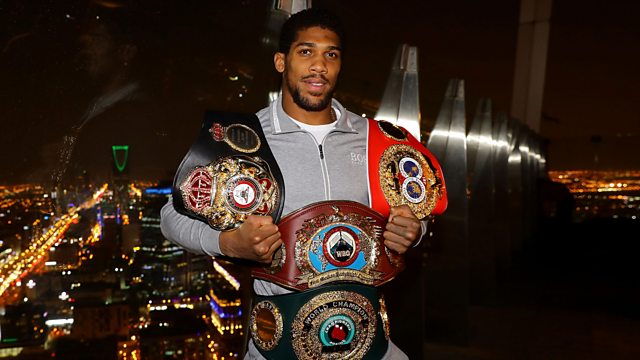 How long until Joshua fights Fury or Wilder?
When will Anthony Joshua against Tyson Fury or Deontay Wilder finally happen?
How long will boxing fans have to wait to see Anthony Joshua against the other two big names in the heavyweight division, Tyson Fury and Deontay Wilder? Mike and Steve break down the politics and the timings issues that could get in the way. Also, more reaction to Andy Ruiz's excuses for losing to Joshua, a preview of Daniel Dubois upcoming fight and an appreciation of the importance of amateur boxing clubs.
Podcast
Discussion, analysis and the latest news from the big fight nights and world of boxing.