Main content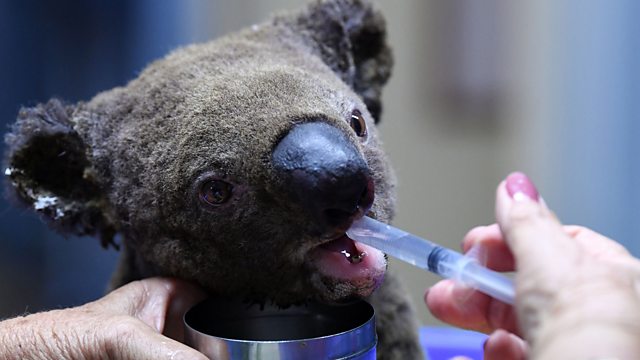 We find out if bushfires destroyed 80% of the koala habitat in Australia and if the marsupial is now functionally extinct.
As bushfires rage in Australia, the plight of the koala made front-page news around the world. There were warnings that fires wiped out 80% of the marsupial's habitat and that koalas are facing extinction.
We check the claims with the help of National Geographic's Natasha Daly and Dr Christine Hosking of the University of Queensland.
(A Koala receives treatment at the Koala Hospital in Port Macquarie after its rescue from a bushfire. Credit: Safeed Khan/Getty Images)
Podcast
Tim Harford investigates numbers in the news: are they always reliable?