Main content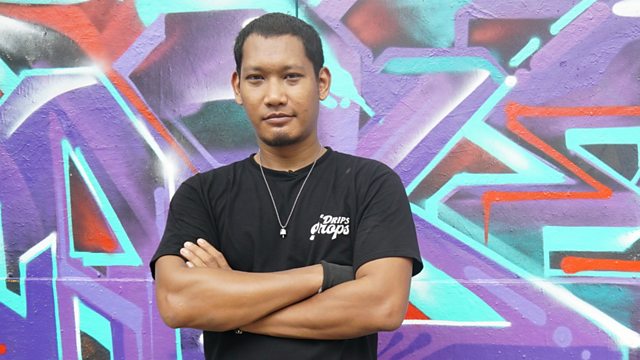 The street artist defying Singapore's graffiti ban
Graffiti is illegal in Singapore, and if you get caught you will be fined a huge amount of money and even go to prison. Rozaimie Sahbi a.k.a. Slac Satu did graffiti illegally for years. But after being arrested he decided to find a legal way to keep his love for street art alive.
Producer: Alice Gioia
Video filmed by Timothy McDonald
Duration:
Featured in...
Sharanjit Leyl and Rico Hizon take Outlook on a tour of their city - Singapore

Inspirational stories of courage, drama and skill