Main content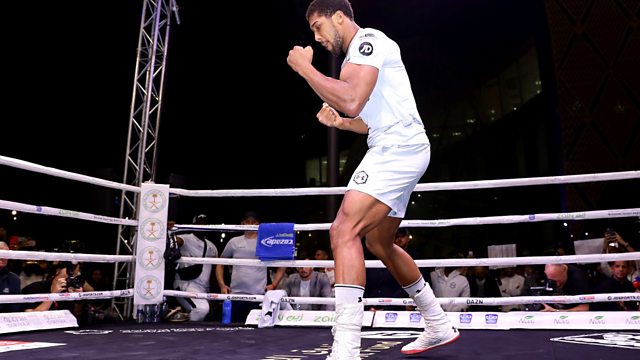 Day two - Public workouts, AJ weight and the ring's final home
Anthony Joshua and Andy Ruiz show off their skills to the public.
Our first and only glimpse in the ring of Anthony Joshua and Andy Ruiz jr ahead of their fight - Mike and Steve assess how they look, whether AJ might have changed his body and just how fast Ruiz is. Also, Eddie explains the story of the Saudi Prince who called him to make the fight happen, and the amazing tale of where the ring will end up after the fight.
Podcast
Discussion, analysis and the latest news from the big fight nights and world of boxing.