Main content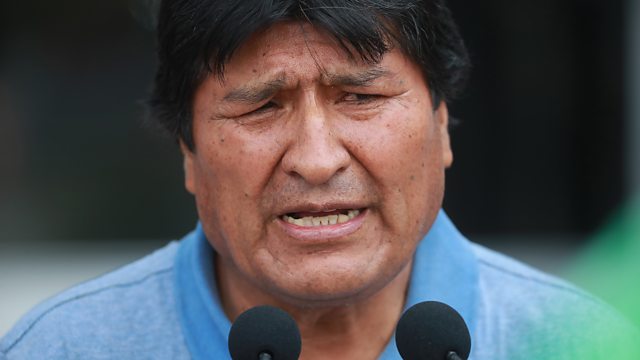 Bolivia: Can statistics help detect electoral fraud?
We weigh up the numbers and statistics from Bolivia's contested presidential election.
Evo Morales, Bolivia's longest-serving leader and first indigenous president, stepped down last week amid weeks of protests sparked by a dispute over a recent presidential election in the country. His opponents say the election was rigged but the embattled former president said it was a cunning coup. We take a closer look at the election results and ask if statistics can tell whether it was fair or fraudulent.
Dr Calla Hummel of the University of Miami and Professor Romulo Chumacero of the University of Chile join Ruth Alexander to discuss.
Podcast
Tim Harford investigates numbers in the news: are they always reliable?