Main content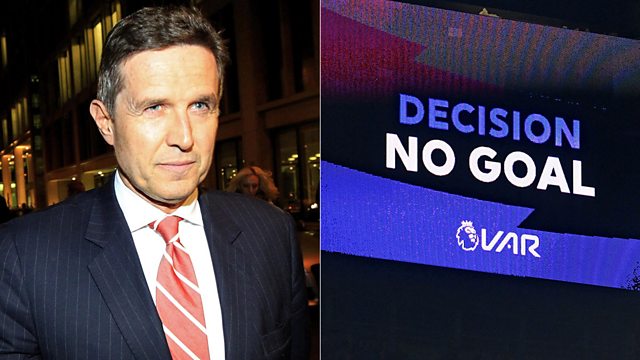 Aston Villa chief exec on VAR meeting: 'There was lots of concern'
Aston Villa chief executive Christian Purslow has told 5 Live "there was lots of concern" at a meeting of Premier League clubs today about how well VAR is working. During the meeting, referees' chief Mike Riley gave a full appraisal of VAR, which has caused frustration and controversy since its implementation at the start of the season.
Purslow also says video clips of key incidents could be shown to fans in the stadium as early as the New Year.
"In terms of video and clips, that is very much something that the Premier League actually do want to bring in and I think certainly by early in the New Year, we were told today, we should have that technology".
This clip is originally from 5 Live Drive on 14 November.
Duration: