Main content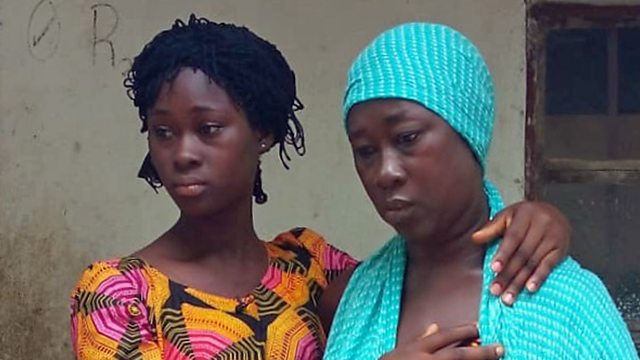 Sierra Leone: The price of going home
Three young West Africans went through hell on their quest for a better life. Then they turned back. They've all done wrong to their families. Now they must face the consequences.
Fatmata, Jamilatu and Alimamy all see themselves as failures. They're young Sierra Leoneans who risked everything for the sake of a better life in Europe. Along the way, they were imprisoned and enslaved. They saw friends die. Eventually, they gave up. Now, they're home again - facing the devastating consequences of what they did to their families before they left, actions that have left them ostracised by their nearest and dearest. Who will help them to survive back home? Can they rebuild their lives, and achieve any reconciliation with their parents? And if they can't, will they be tempted to set off again, to seek their fortunes abroad?
Reporter: Tim Whewell
(Photo: An awkward embrace - Jamilatu Sheriff is reunited with her mother Maryatu after two years absence. Credit: Sayoh Kamara/BBC)
Podcast
Download the latest documentaries Investigating global developments, issues and affairs.