Main content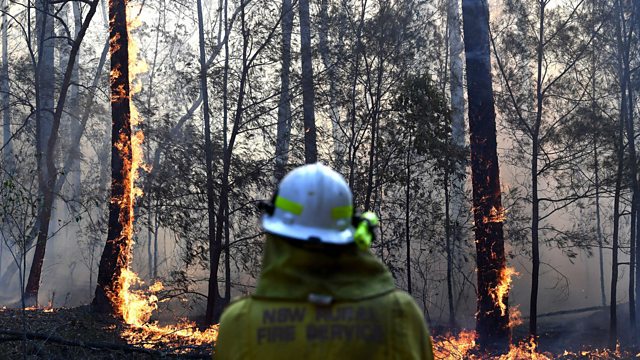 Why are Australia's latest bushfires so significant?
Australian authorities say an "unprecedented" number of emergency-level bushfires are threatening the state of New South Wales.
Gusty winds and up to 35C heat have exacerbated the fires, many of which are in drought-affected areas.
Authorities in the state warn that many fires will continue to burn unless there is more rain.
James Morris, spokesman for the New South Wales Rural Fire Service, has been monitoring the fires.
Photo: A firefighter works as a bushfire burns in Port Macquarie on November 2, 2019 (Credit: AFP)
Duration:
More clips from Newshour