Main content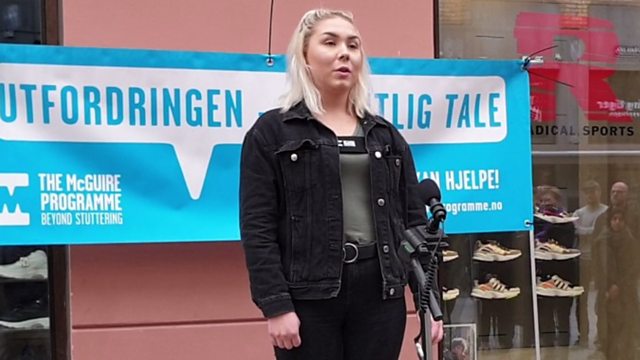 How do you control a stutter?
Stuttering, or stammering as it's also often called, is a neurological condition based on the brain's wiring that affects more than 70 million people worldwide. A three to four-day course called the McGuire Programme is trying to help people overcome stutters using a mixture of physical and psychological methods. Lifelong stutterer Dave McGuire founded the course in 1994. It has a demanding routine but the techniques have led to life-changing progress for many people.
Video journalist: Jack Burgess
(Image: Stutterer Signora gives a public speech on a box in Oslo city centre. Credit: BBC.)
Duration:
More clips from Can my stutter be cured?
More clips from CrowdScience