Main content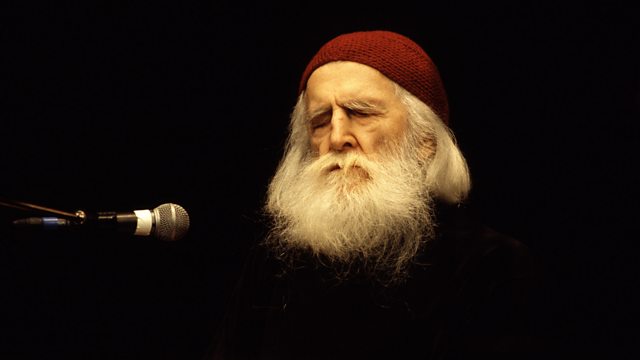 Moondog: Sound of New York
Huey Morgan celebrates the life and work of blind musician Moondog.
New Yorker Huey Morgan examines the life, work and enduring appeal of the musician known as Moondog, who lived and worked on the city's streets in the 1950s and '60s. Born Louis Thomas Hardin in Kansas in May 1916, he played musical instruments from an early age and lost his sight in an accident when he was 16. He went on to teach himself music and composition by ear, as well as music theory through books in braille. His music would take inspiration from street sounds like the subway and foghorns, and his compositions were a combination of classical, traditional jazz and American vernacular. He became a pioneer with a unique attitude to composition and melody, and also invented instruments.
Podcast
Download the latest documentaries Investigating global developments, issues and affairs.