Main content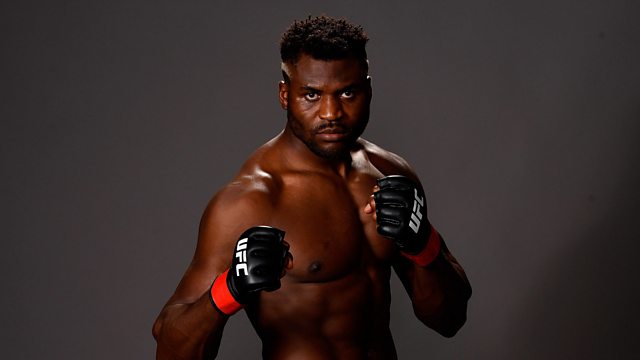 Cameroon's MMA champion
Francis Ngannou's epic odyssey from child labour in a sand quarry to superstardom in the UFC.
By the age of 10 Francis Ngannou was working in a sand quarry, where he dreamed of becoming a world class boxer. As a young man he traversed the Sahara Desert and Mediterranean Sea to find himself homeless in Paris. From there, within an extraordinarily short amount of time, he exploded through the ranks to the highest echelons of the fastest growing sport in the world, mixed martial arts.
He is now a leading contender for heavyweight champion of the world and a global star. He returns to his village in western Cameroon, where he is investing in the next generation. Zak Brophy travels to Cameroon to hear the story of his incredible life, and his dreams of becoming a role model within his community.
Podcast
Download the latest documentaries Investigating global developments, issues and affairs.